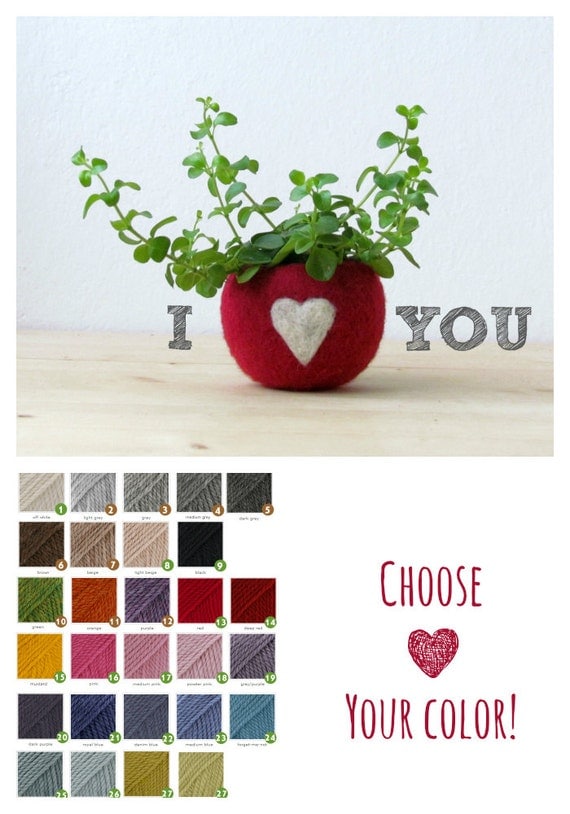 Felt succulent planter
I present you "the love pod", a little something to grow your love :-) A perfect little Valentine. A little cozy felt ball, perfect for tiny succulents and air plants and why not to hide something precious like your love. You can have it in 28 different colors, because love is a rainbow :-) An organic pod shape to warm your tiniest green around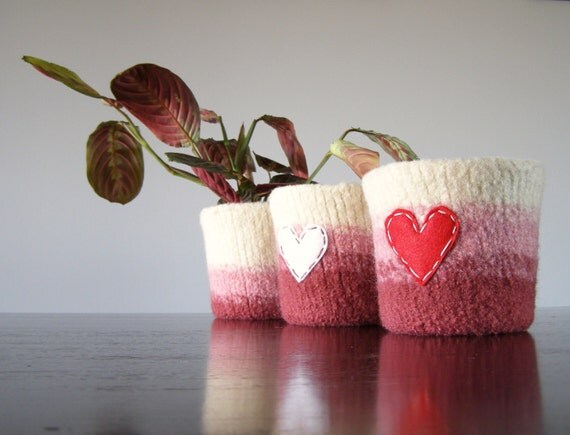 felted wool planter with waterproof lining
This felted wool planter would look lovely in your home or at your office desk. It would also make a wonderful hostess or teacher's gift paired with a small plant. This listing is for one planter, and you can choose if you would like a felt heart embroidered on it or not. I made this planter by knitting and then wet-felting wool yarn. A galvanized steel plant pot without drainage holes is included - so your felted wool planter won't get dirty or soggy. The pot is from Ikea, and is 4 inches high on the inside. It will hold a potted plant in a 4 inch plastic pot, which is a common size sold at your local plant nursery or home improvement sto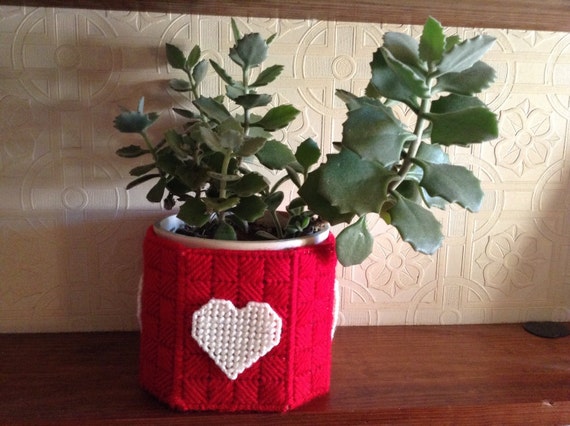 Flower pot holder
This adorable little heart basket can be used for many things. It can be used as a candy dish,a flower planter,or to help organize your desk by holder supplies. The uses are limitless. It is made of plastic canvas and yarn. I have lined it with canvas to help protect the stitches and had stability. It measures approx 3 3/4 in tall 4 1/2in wide and 4 1/2 in deep.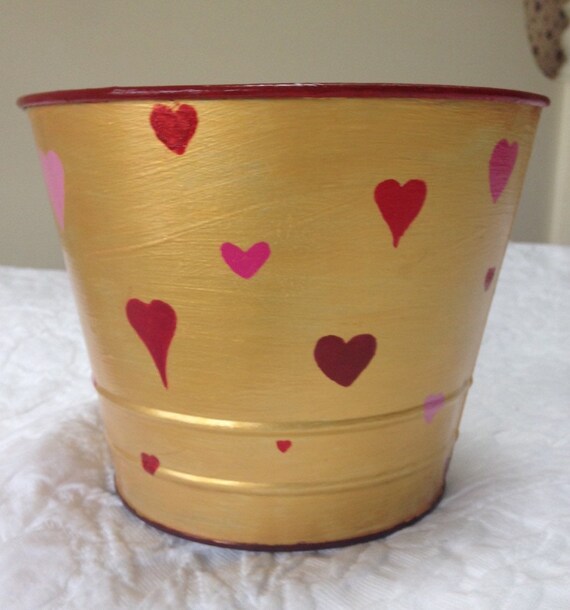 Glamourous Hearts
Hearts abound in sizzling love on this regal planter. Gold background adds to its sophistication.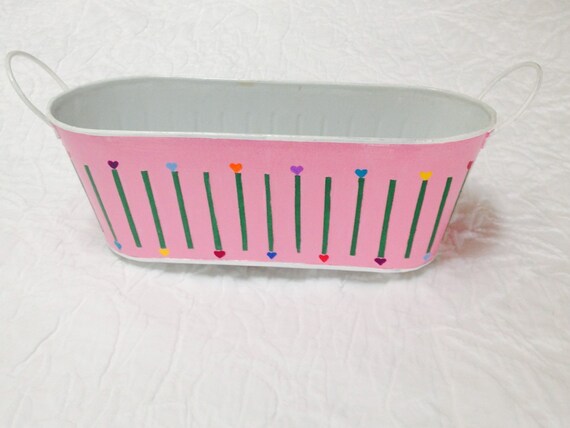 Sweet Hearts Planter
Colorful hearts growing on stems encircle this lovely planter. A great Spring addition to your home. Has side handles.